Scree(a)m it!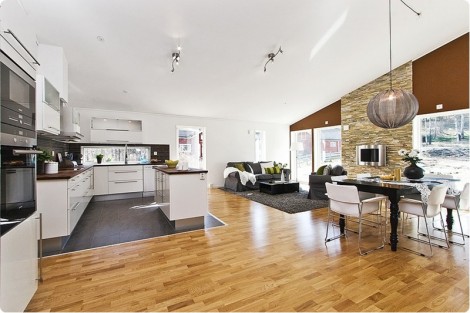 In the era of Open Space living , it can sometimes be a challenge when you want to have a bit of privacy without putting up a wall.
As I'm working on a project where we want to have an open space and yet need to screen it off  I came across a  few options…..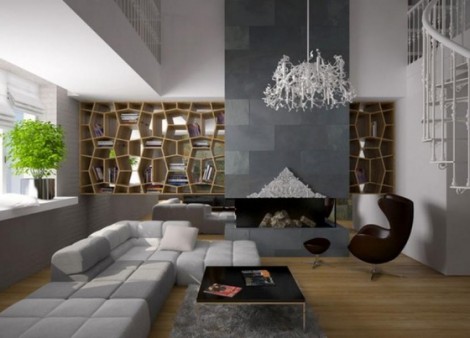 I've always found it very appealing to define an area with help of books (it's like a talking wall!!!!)
This bee "comby"like separation is pretty cool!
The softwall by the German designers Gerhards & Glucker is a fun removable wall from B&B Italia.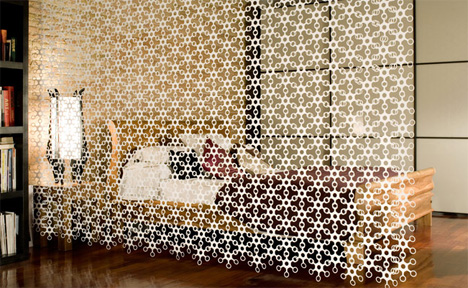 There are a lot of polypropylene screens out there. A nice transparent way to screen off a space.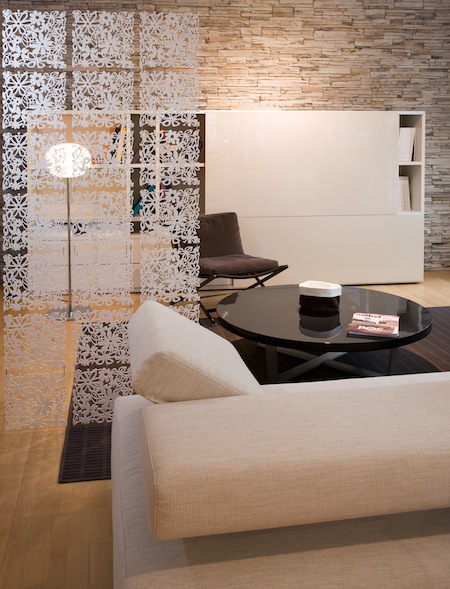 The German company Koziol has a wide collection of screens. I really like this lace inspired one.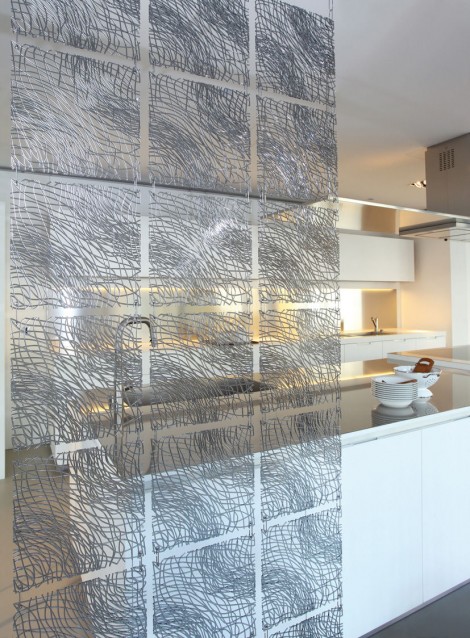 An asian touch of screening of the staircase and securing it in the same time!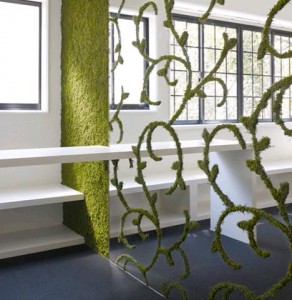 To bring nature inside the house is very apprealing to me. Like having a very sophisticated hedge in the middle of the room!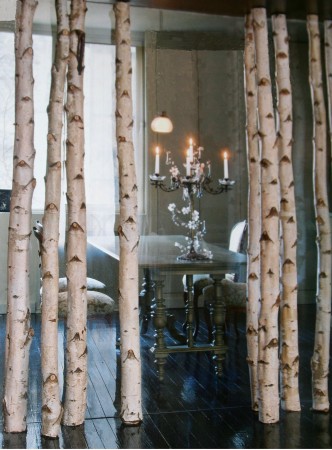 Why not bring the forest inside! And on top of it my favourite tree birch!
3 Responses to "Scree(a)m it!"