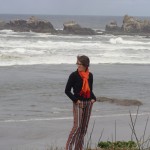 Design MaliN  (Malin is French and means Smart; it is also my first name! a common name in Sweden) is a Design Studio based in Geneva Switzerland. I have been moving around the past 20 years from Sweden, Stockholm, to Switzerland, Geneva, to Spain, Madrid, and the USA but  am now back in Geneva.  My career has gone from being a civil servant at the Swedish Ministry for Foreign affairs to a wristwatch specialist at Sotheby's. But it is only at the moment when I undertook studies  as an Interior Designer I found my true way to express all the creativity I have within myself.
Passionate about  the interior I have a very creative vision of the space with a contemporary spirit and think easily out of the box. Unafraid of mixing styles I think a good interior designer is someone who listens and fulfill your clients wishes. I  take care of your project how little or big it is: from curtain projects to entire changes of your home.  Are you selling?  Don't forget that staging is an easy help to sell your property faster and I'm happy to do that for you.
My motto is to bring YOUR uniqueness to your home
In May 2013 I opened an  interior store in Geneva, 30 rue Maunoir aux Eaux Vives. I propose contemporary Scandinavian design, from furniture to accessories. I hope to meet you there.
Would you like to contact me? designmalin66@gmail.com