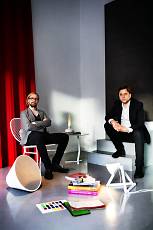 Broberg & Ridderstrale are the latest stars on the Scandinavian Design sky. They met at the well known design school Konstfack in Stockholm 2006  and started already then to do projects together. Since then the curb of great designs is steadily rising. They resume their design as  simplicity with focus on details and with a slight taste for the odd!  They want to create objects that can speak for themselves. Here are some of the interesting designs they've created.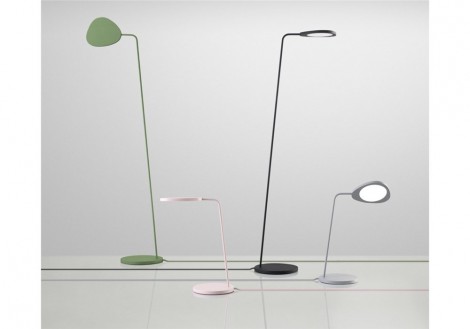 The very estethic lamp "Leaf" where the challenge of the design was to get the light bulb as flat as possible so it really would bring you the shape of a leaf.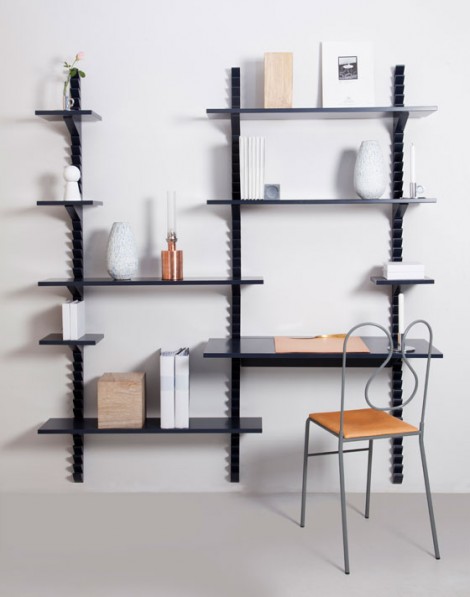 "Totem" an elegant  flexible shelving system where the mounting is used as a cogwheel and you can change the shelving when you feel like it and eaven add a shelf used as a desk!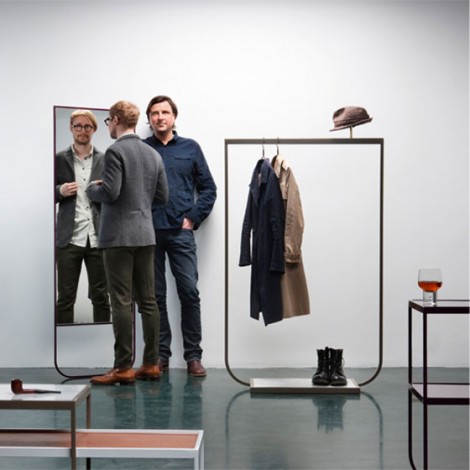 When it comes to their design of furniture I think their Tati Collection is the most beautiful one. It's a range of  tables, coat hanger, mirror and desk. The curved feet makes the pieces very inviting.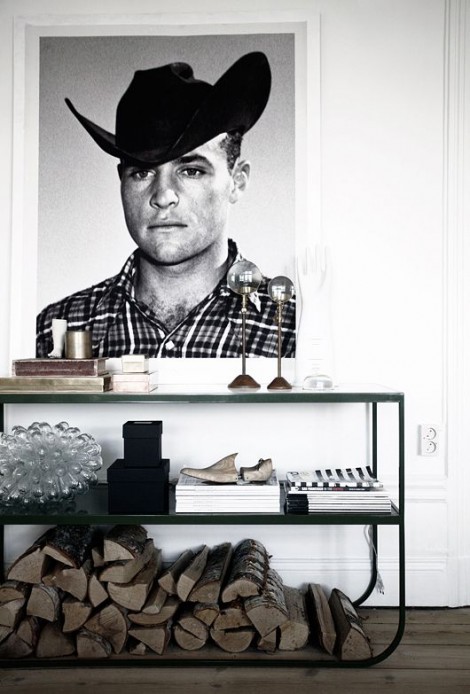 As I am a big fan of this designer duo I have several of their pieces in my showroom.
Stockholm Design House is a great "melting pot" of designers. This Swedish company is always on the look for something new in contemporary design with a Scandinavian look. They now have more than 60 designers working indpendently for them. They started out in 1992 and have come out with some iconic design pieces since. If you are in Chicago the month of June don't miss the chance to check these pieces out at the ID Chicago furniture showroom. www.designhousestockholm.com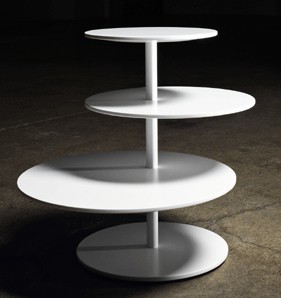 "Twist" Table by Swedish designer Philip Edis. Hula hooping is his inspiration for this piece, the middle shelves pivot around the axis. Such a graceful piece as a side table or simply a beautiful way of displaying your belongings.
What  a beautiful piece of graphic on your wall and you can use it too! Arrow by the Swede Gustav Hallen is a hanger. Pull it out and you can hang all your newly ironed shirts on it, or pull it in and it still has hangers for your coats. Put several of them together on the wall and you have a great piece of graphic art in front of you. Simply genius! He received the Red Dot design award 2009 for the Arrow.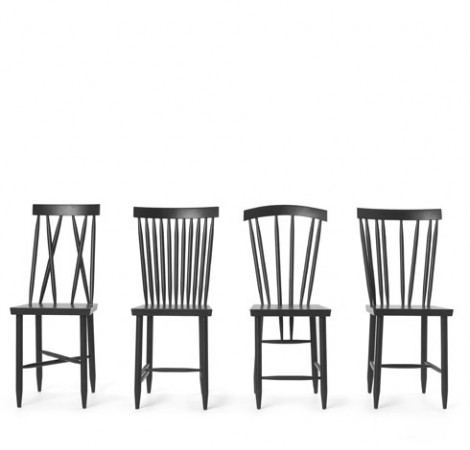 Family chairs by Lina Nordquist is a contemporary version of the stick back chairs. Why should the chairs we have around the table always look the same after all we are all individuals and different sitting on them! She received the Accent on design award in New York 2009 given out at the International gift fair in New York  held twice a year.
This Swedish designer trio, Form us with love (love the name), really challenges what we normally don't want to see in a lamp the Cord…….. Here the cord has taken over the stage!  The lamp is a textile cord over a steel tube with an oversized globe bolb. Can't get more minimalistic than that in a lamp.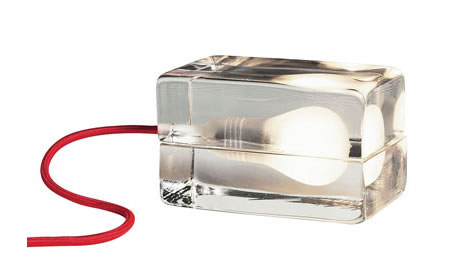 OK, this is an Icon piece we've seen it a hundred times but never get tired of it. The Block lamp designed by a Finnish designer Harri Koskinen in 1996! A hot bulb caught in a block of ice! An art piece wherever you would put it in your home. Since 2000 it is a part of MoMA's Permanent Collection.