The Milano fair begins with a crazy parking outside the fair site as everything is full everyone starts parking on the actual round abouts……………. Viva Italia!
A quick run through the fair these objects cought my eye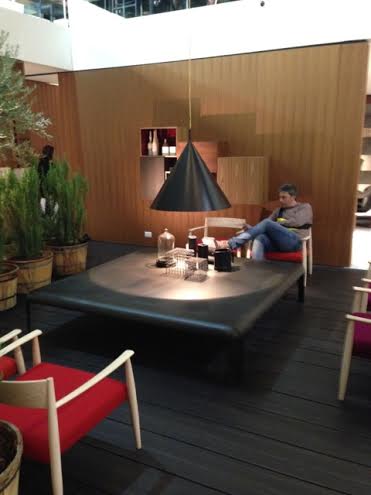 A beautiful over sized table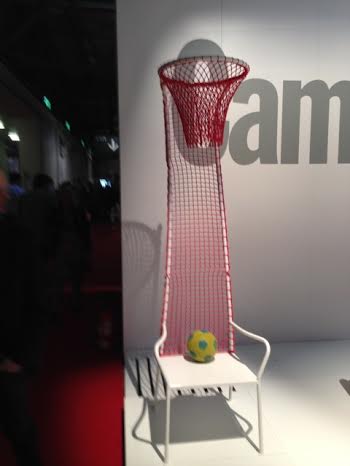 I don't want to sit in this chair when the ball is thrown!!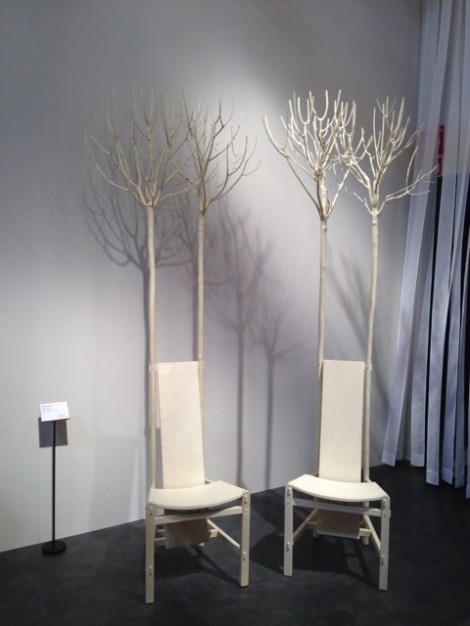 Some more interesting chairs…………..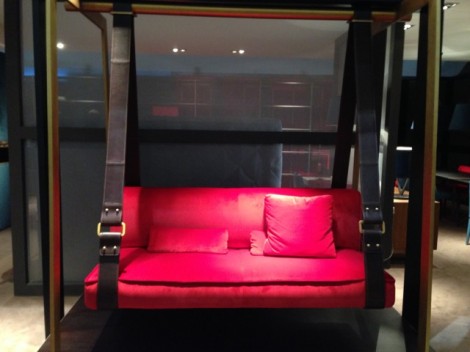 A swinging sofa with a leather belt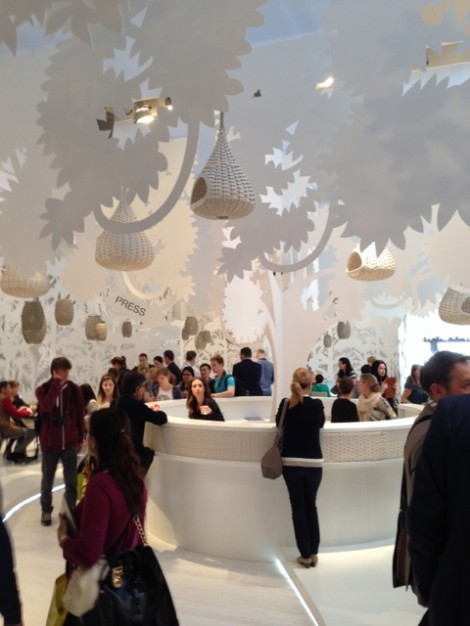 I loved the design of the stand from the German outdoor furniture company Dedon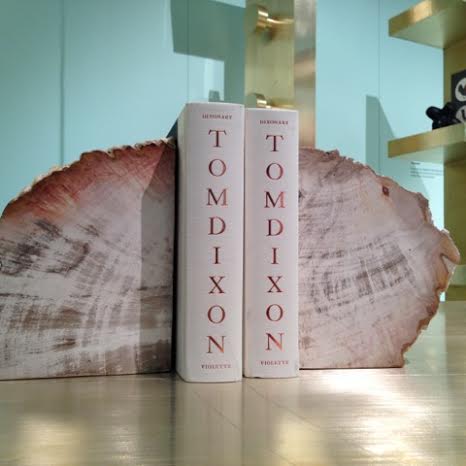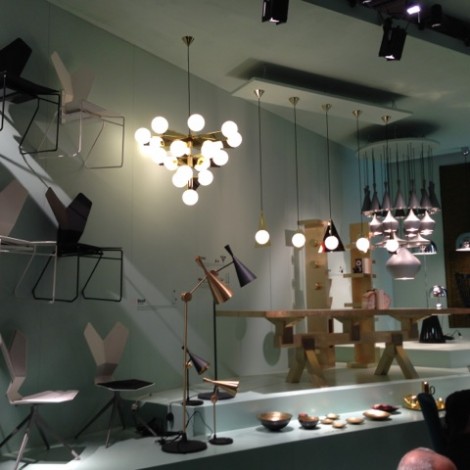 Tom Dixon still going strong with his coppar collection and his beautiful collection of lamps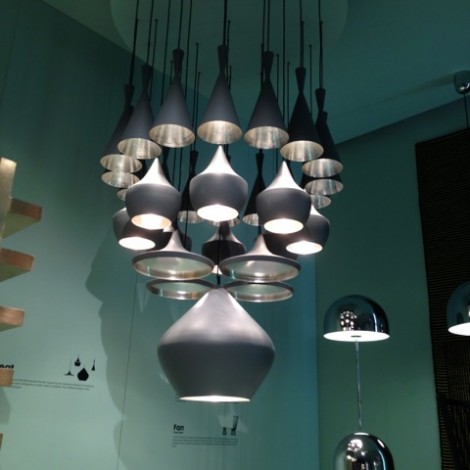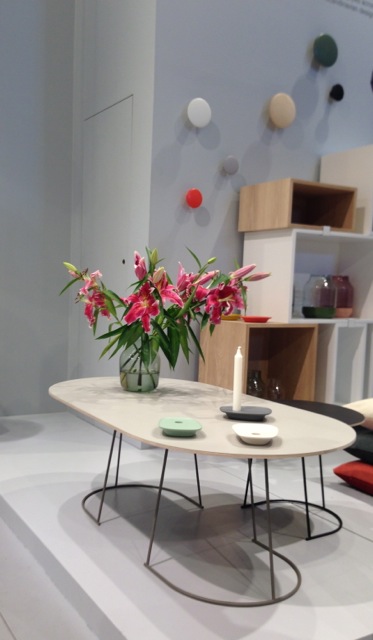 Muuto is coming out with a new  collection of  som great looking small tables and chairs that you will soon discover at DesignMaliN!
I couldn't resist this beautiful Swedish vintage hat box surprisingly on the floor  in the Porro stand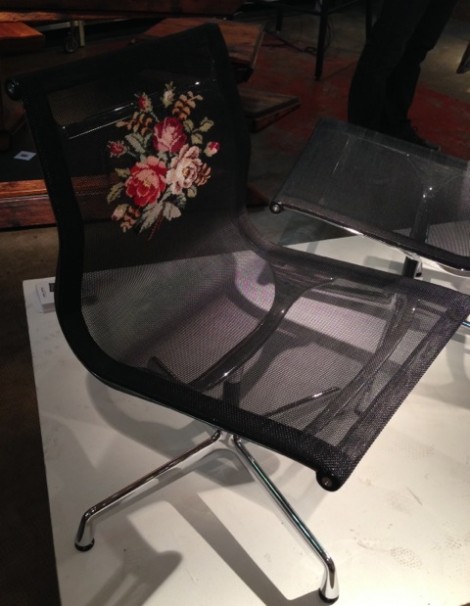 If you have never visited a furniture fair I  can tell you it's tiring!  So after a couple of hours we headed in to Milano and that's where all the fun and interesting really starts! My friend brought me to a great discovery the shop of Rossana Orlandi. If you haven't been there it's certainly worth a visit. The place is a huge old tie factory full of contemporary fun young designers objects.
Like this embroidered office chair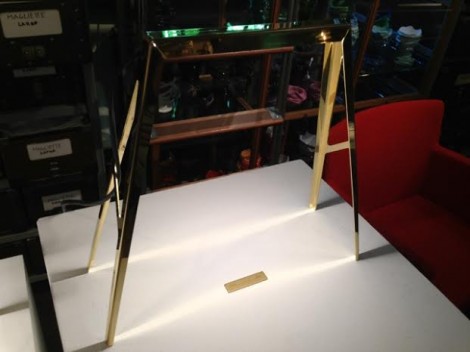 Or this beautiful bridge lamp (soon coming to DesignMaliN) designed by a young Italian designer Francesco Meda who was present and talked about his interesting piece.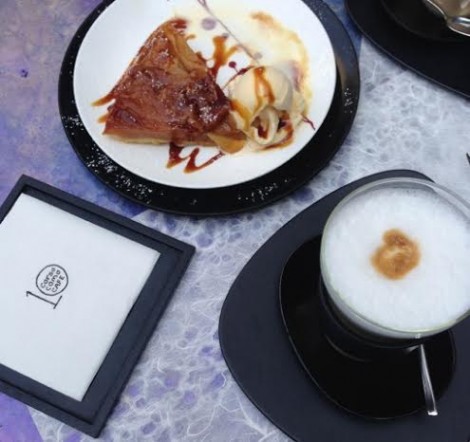 A coffee break at 10 Corso Como is of course a must!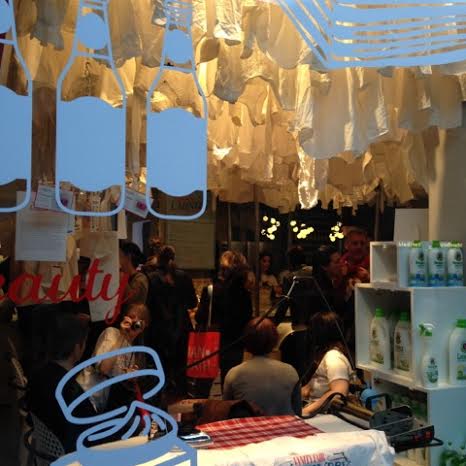 Inauguration at a laundry place check out the Interior Design……….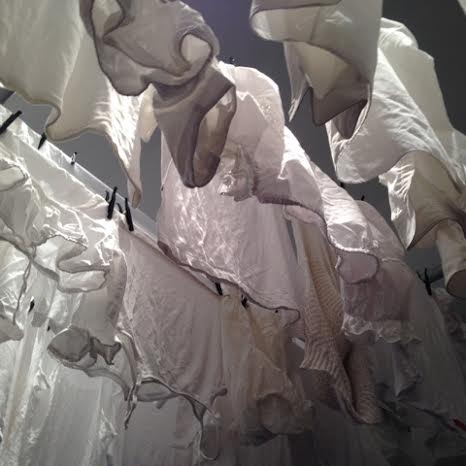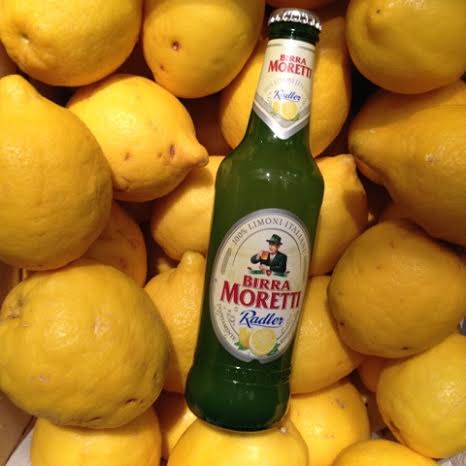 And you were offered great Italian lemon bear
The Swedes had their own showroom down town this cabinet is designed by Lukas Dahlen.
Poetic images are all over this town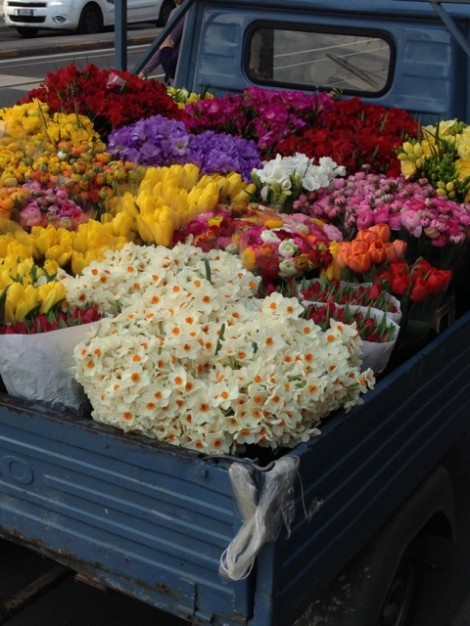 If there is a showroom not to miss when you are in Milano it's the one of Boffi kitchen Fabulous!
Bye bye Milano see you next year and thank you Clasine for bringing me!