Mirror mirror upon the wall……..
Living in a world of selfies the mirror takes more and more importance in our homes! However, a mirror can also be used as an artwork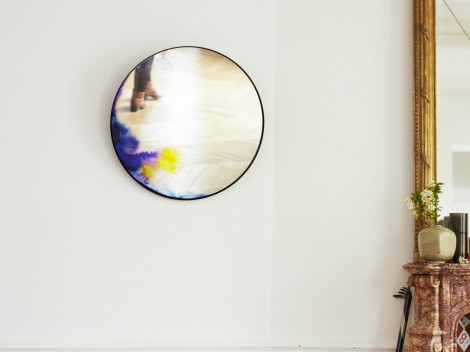 which shows the French designer Constance Guisset in this mirror with the edge of a simulation as in  an aquarelle  painting
I love the self standing mirrors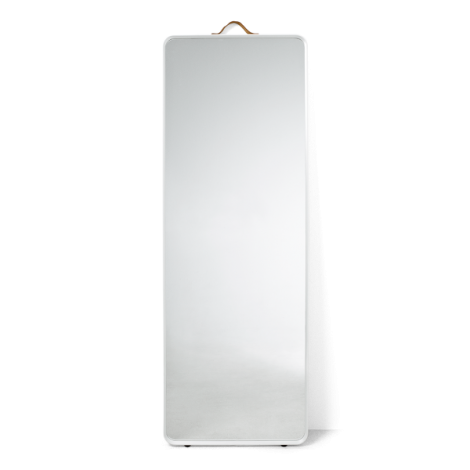 It becomes a furniture in its own right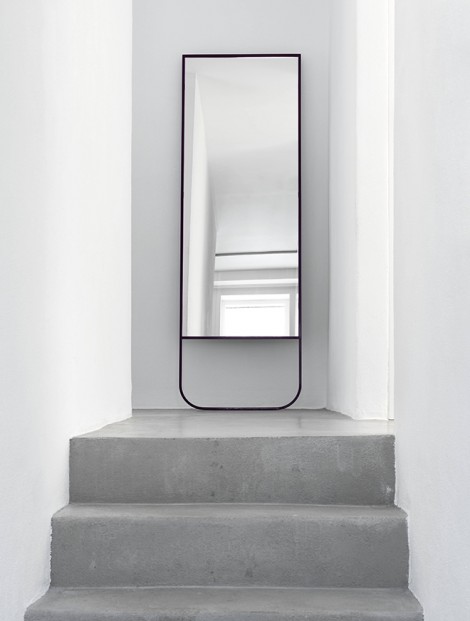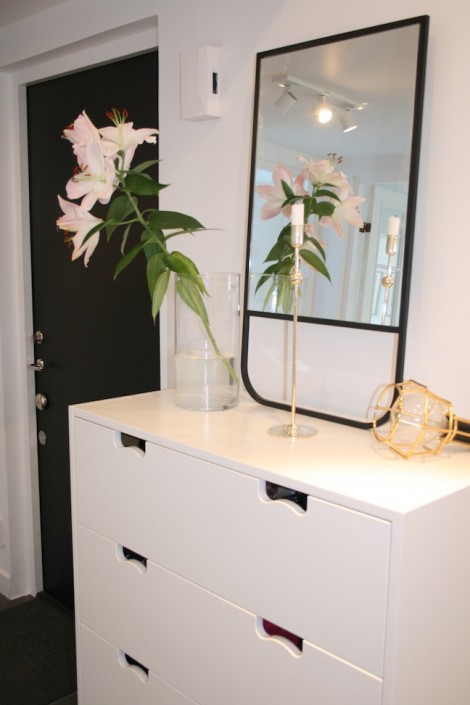 This classic designed 1950 by Jacques Adnet in collaboration with Hermes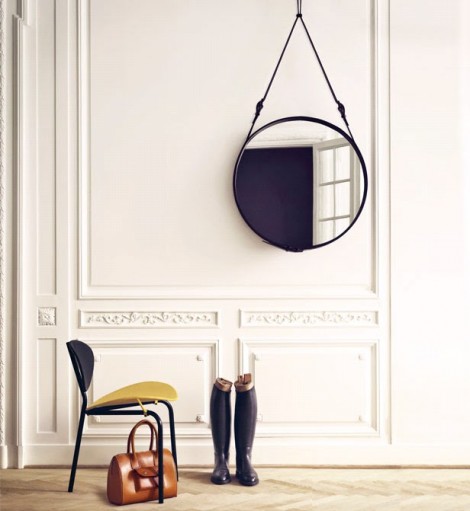 Made from first class leather belts this is an icon piece in the design world
This wonderful collection of mirrors is called Eye shine by a Swedish Architecte Anke Gneib. A wonderful way to dress a wall.