No Green Hands? Not a problem
With the  latest in interior design a mini garden in a nice glass container you have it all made for you. On top off it it only needs to be watered like a few times a year.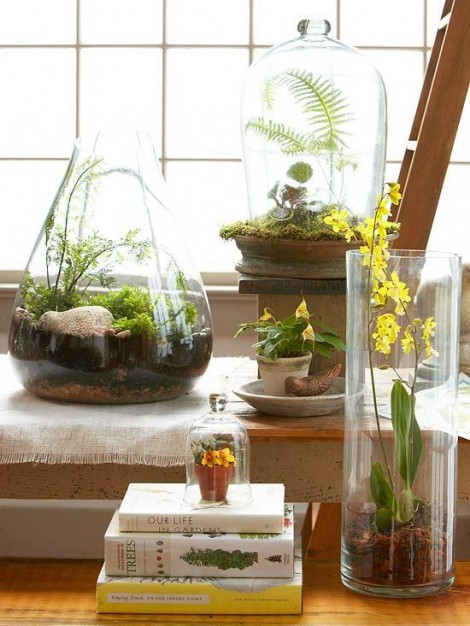 Yes it's really beautiful and some you can eaven make on your own.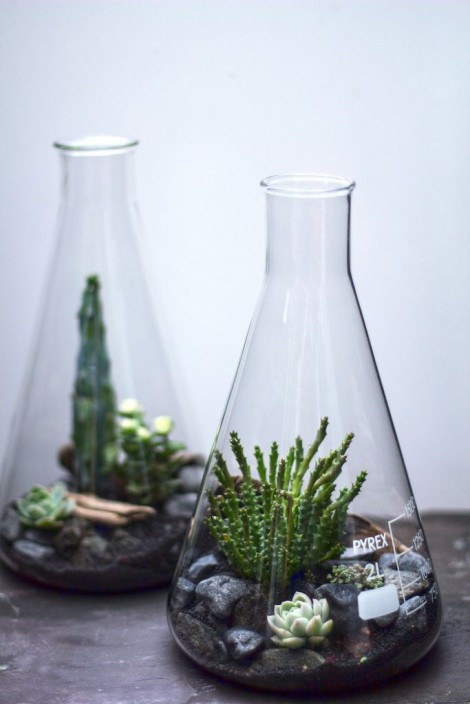 Don't know how the plant got in there but love the old chemical container.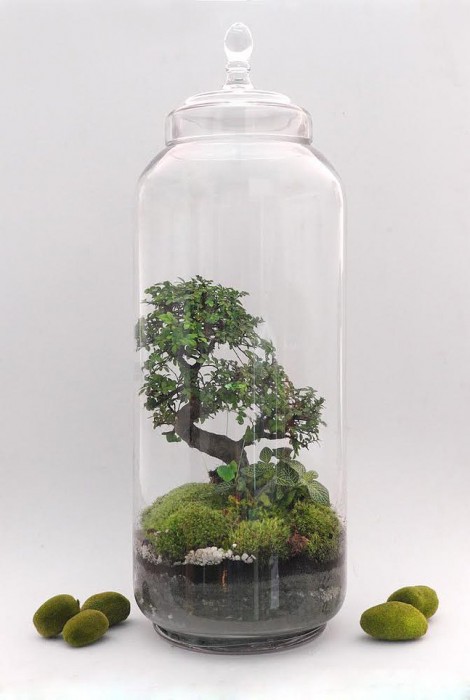 Noam at Greenfactory in Paris can make you one on order if you wish.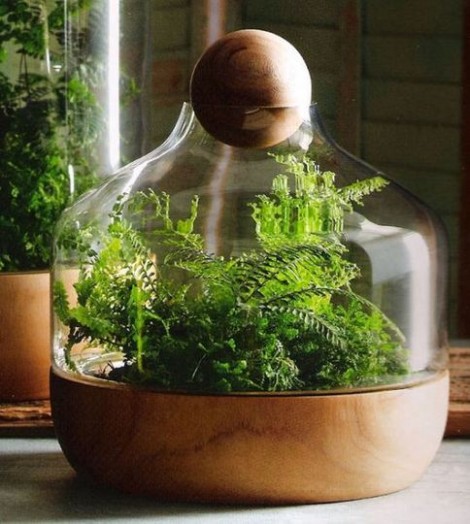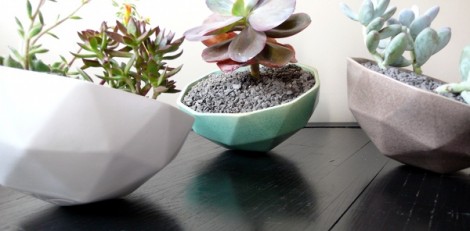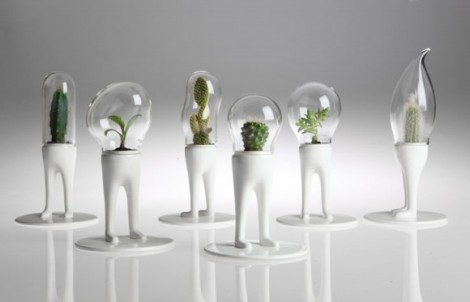 I love these small "Mars" men. Domsai designed by an Italian designer Matteo Cibic soon coming to DesignMaliN.