I'm sure you have places in your home you would like to hide from everyone's eye including your own!  An easy way out is to use screens. However, it's not easy to find some contemporary ones on the market. I have some suggestions for you though.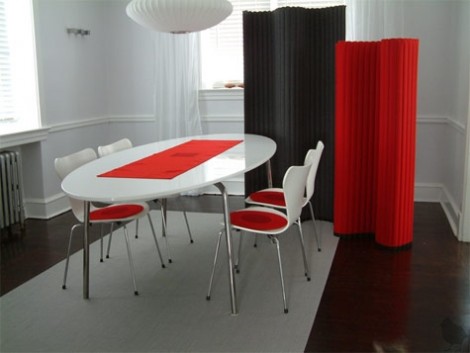 I really love these ones in felt and they  can be clipsed together with magnets so you can build your own wall as long as needed!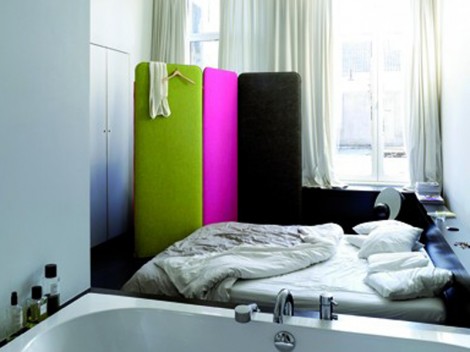 Or how about these Buzzi paravent I lover their colour range.
And these are being hold together with a zipper!